"Jon Sundell 'plays' an audience of children as well as he plays any of the instruments he brings to a concert. The pace is lively as he moves from song to instrumental to tall tale to sing-along, and the atmosphere is one of warmth and good humor where every child feels a part of the happening."
– Lynne Crocker, journalist, Arts Council of Wyndham County, VT.
CHILDREN'S AND FAMILY PROGRAMS FOR CAMPS, COMMUNITY GROUPS AND OTHER PUBLIC GATHERINGS
For over forty years Jon Sundell has been sharing folk songs, tales and dances with children and families across the United States and several foreign countries – in Spanish as well as English. Through those experiences he has learned to engage and entertain any group of children or adults.
Accompanying himself on guitar, banjo, autoharp, mountain dulcimer, ukulele and spoons, Jon weaves together folk songs with multicultural folk tales of all kinds – from tall tales, myths and legends to animal tales and fairy tales. By presenting such variety in a warm and lively manner, he can easily gain and hold the attention of his audience.
However, he often draws on other tools as well: Sometimes he uses a puppet to help tell a story or converse with the audience. Or he creates a balloon figure as he tells, then uses it as a storytelling prop. This is especially nice with smaller groups because he can follow up his performance by making personal balloons for the audience members.
There are many opportunities for audience participation – through singing, movement, playing rhythm instruments, and responding verbally in different ways. But the greatest tools in Jon's toolbox are his warm personality and lively, visceral style. He takes his audience on an adventure -through moments that are alternately funny, scary, exciting and thoughtful - building a spirit of community as he goes!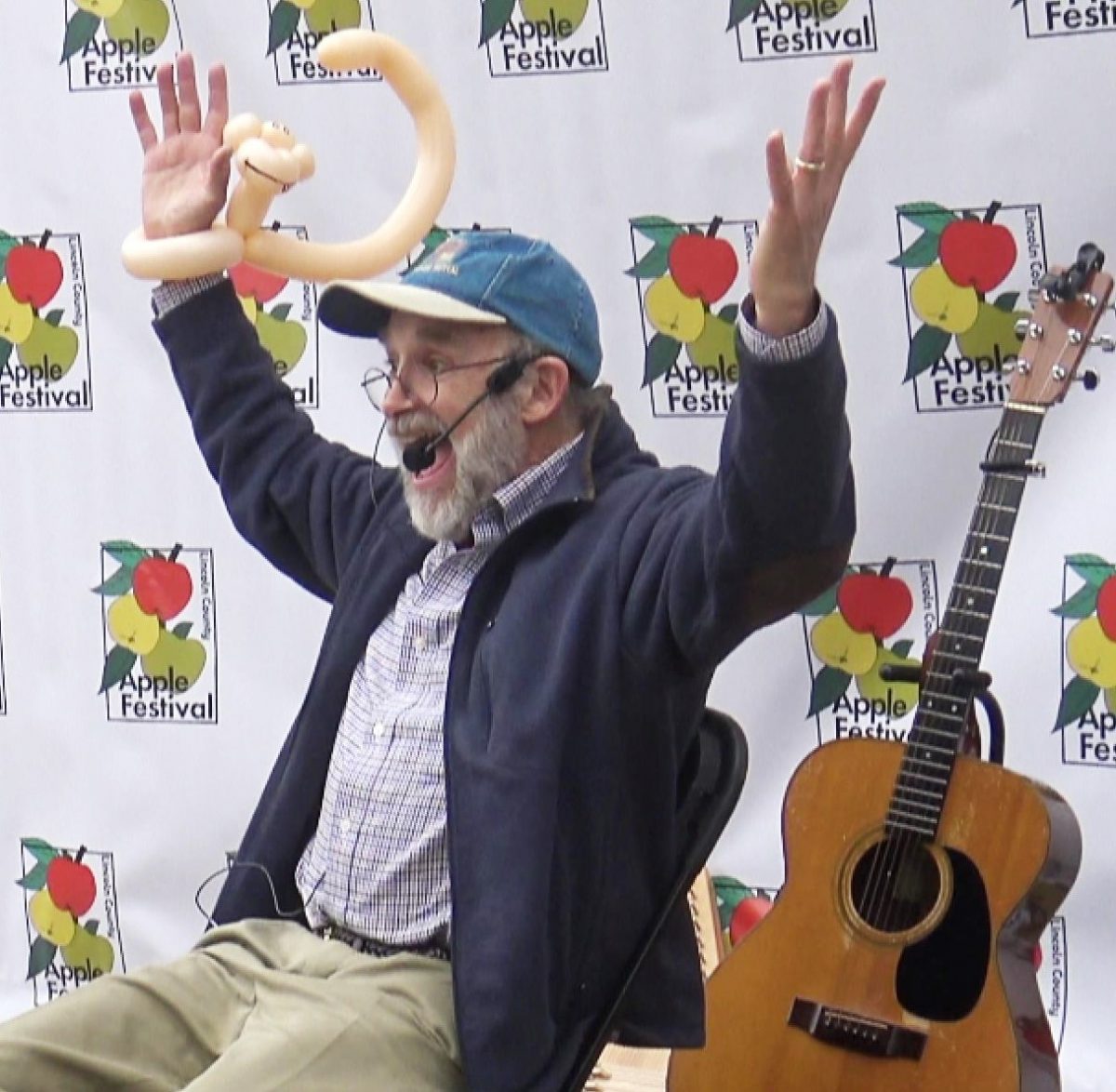 "Wonderful program!!! We had a wonderful time and Jon was perfect for our camping event. We had a group of boys from 5-11 and he captured all of their attention through songs and stories. Parents were telling me how awesome the program was - we will be contacting Jon again!
- Erin G, cub scout pack, Waxhaw, NC
In addition to his many years as a performer, Jon's connection with kids is enhanced by thirty years of working as a children's librarian in schools and public libraries. Over that time he was able to get to know and understand children well. Even when his focus is purely entertainment, he is able to go beyond the superficial and strike a deeper chord. And children and adults of various backgrounds feel affirmed as they see themselves reflected in his multicultural repertoire and spirit.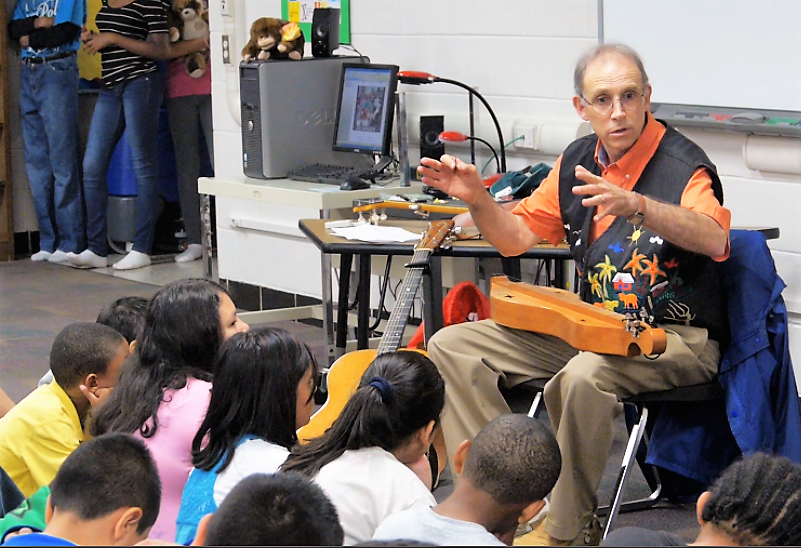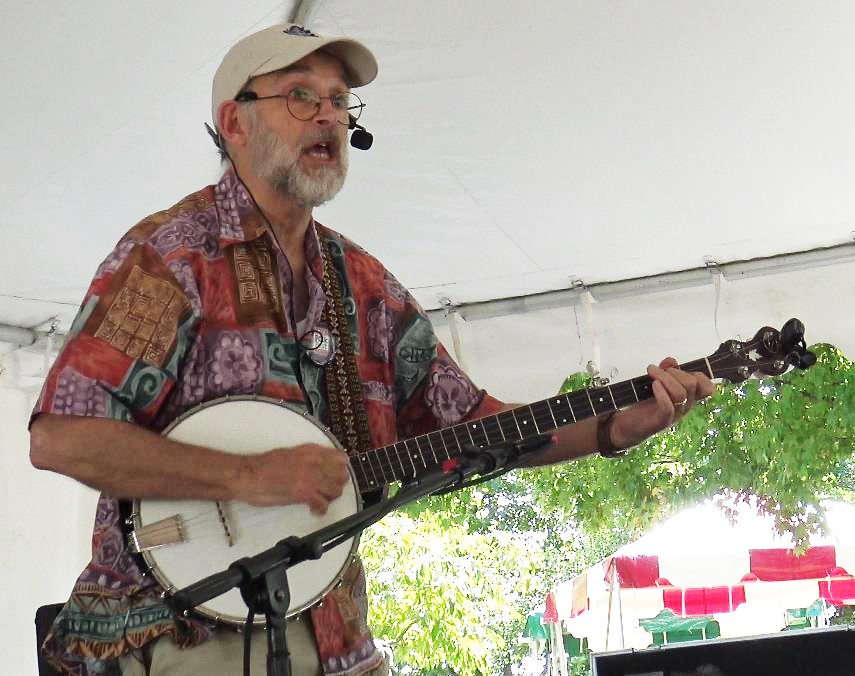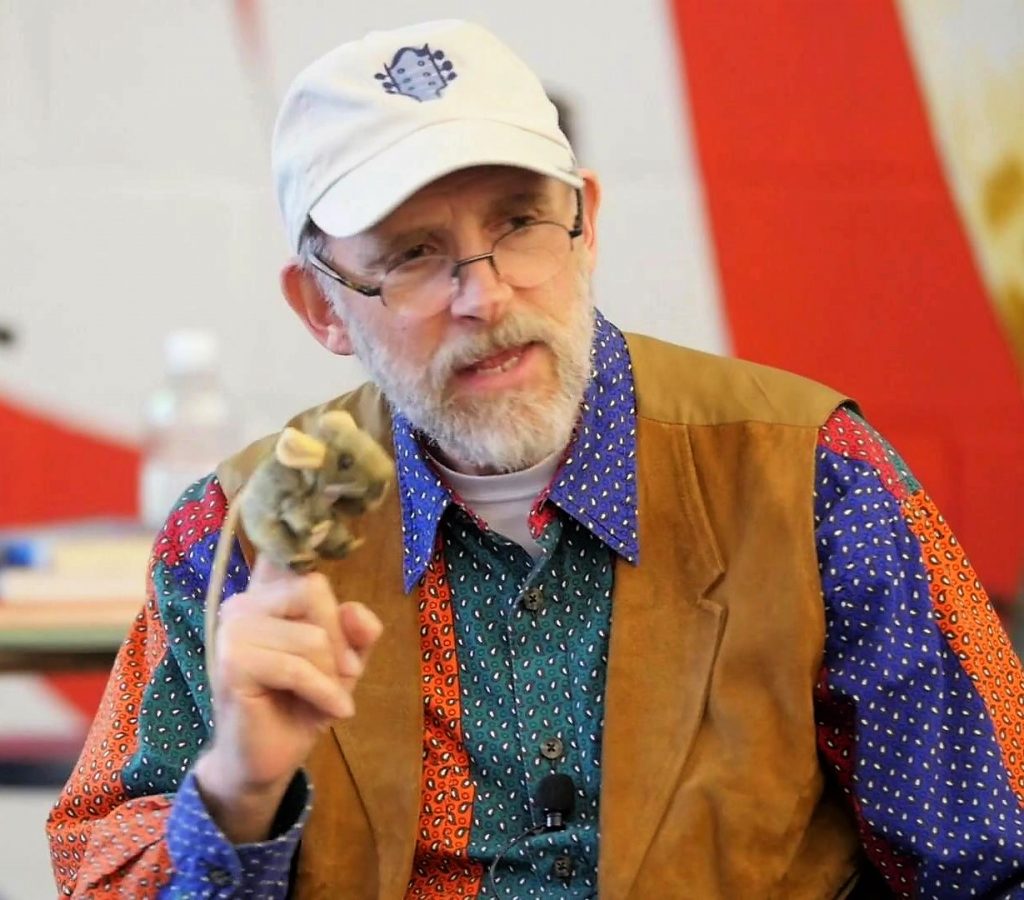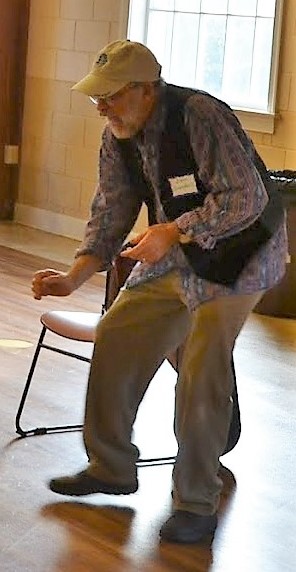 "I felt your performances here were first rate. I received unanimously positive feedback from the kids and teachers. We were all impressed with your rapport with the kids of different grade levels, with your flexibility, your story-telling ability and your efforts to make the music and the culture come alive."
– Clay Stites, headmaster, Friends Academy, North Dartmouth, MA
Short video sampler for children & families. 11 minutes. Many suitable for adults as well. 01 - Introductory slides to Jon's studio recording of "My Daddy Rides That Ship In the Sky," by Woody Guthrie - with banjo; 00:35 - Making balloon dog, singing,"I Had a Dog and His Name Was Blue;" tall tale of "The Split Dog" using balloon dog; 3:18 - call & response song - "We're All A Family Under One Sky," by Ruth Pelham - with guitar; 4:02 - African trickster tale - "Anansi and the Hat Shaking Dance;" 6:35 - Story-song with banjo - "Cumberland Mountain Bear Chase;" 9:08 - Irish folk tale, "Jamie O' Rourke and the Big Potato," from book by Tomie de Paola; 9:52 - Latin American folk song with motions - "En la pulga de San Jose"
25 minute sampler of song and tale excerpts with slides & one balloon "twist & tell" number. Intended for children's and family audiences in community settings. (School programs contain more slides, background and book references.) 1. 001 Introductory biographical slide show with studio recording of Jon singing, "My Daddy Rides That Ship In the Sky," by Woody Guthrie, with banjo. 2. 1:03 "Old Blue" Medley: "I Had a Dog and His Name Was Blue," folk song (unaccompanied) sung while twisting a balloon dog, which is then used to help tell "Daniel Boone and His Split Dog." (Southern tall tale); 4:31 "Cumberland Mountain Bear Chase" (story-song with clawhammer banjo); 3. 7:22 "On My Grandma's Patchwork Quilt" - folk song by Larry Penn with motions by Jon Sundell, accompanied on guitar;
4. 8:45 "Waterbound, and I Can't Get Home" - Appalachian folk song with mountain dulcimer 5. 9:20 "Anansi and the Pot of Beans (Hat Shaking Dance)" thru till end - Ashanti animal trickster tale; 5. 15:20 "We're All a Family Under One Sky" 2 full verses) - song by Ruth Pelham, accompanied on guitar; 6. 16:30 "En la pulga de San Jose," - Latin American folk song in Spanish with motions, accompanied on guitar 7. 19:12 "Jamie O'Rourke and the Big Potato" - Irish folk tale taken from picture book by Tomie dePaola; 22:33 slides of Irish potato famine; 8. 23:10 "Paddie on the Railway" - Irish-American folk song, with fingerpicked banjo; 9. 24:00 "When I First Came to this Land" - folk song by Oscar Brand with autoharp.
"Jon was perfect for our Little Folk Festival. The kids loved interacting with him and the parents did, too."   – Cindy Tuttle, executive director, Stokes County Partnership for Children
PROGRAMS WITH VERY YOUNG CHILDREN
Library Background in Toddler and Preschool Storytimes
In addition to his many years performing and leading workshops with children of all ages, Jon spent 22 years as a children's librarian in the Forsyth County Public Library. During most of this time he conducted weekly storytimes with toddlers, preschoolers and parents. Over those years he learned to connect and interact with these little ones, and he developed a repertoire of songs and tales to engage and excite them and their parents.
Repertoire and Techniques to Promote Interaction and  Engage the Very Young
Jon uses the banjo and guitar to set a lively pace and rhythm, and the autoharp for a lush melodic change.
Songs engage children verbally and physically through call & response, choral refrains, hand motions, and/ or sometimes full body movement.
Many of the tales involve children's participation in rhythmic or melodic chants or verses.
Jon often gets audience input to create a verse, suggest an animal, vegetable, or other item, or determine the course of a tale.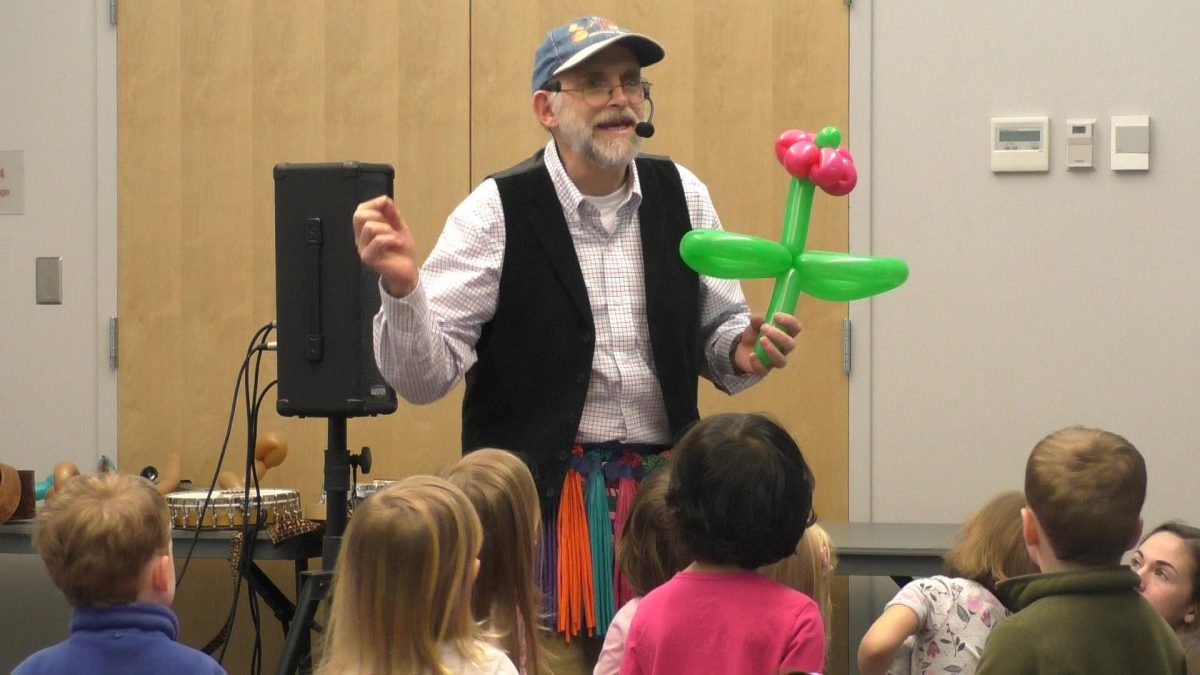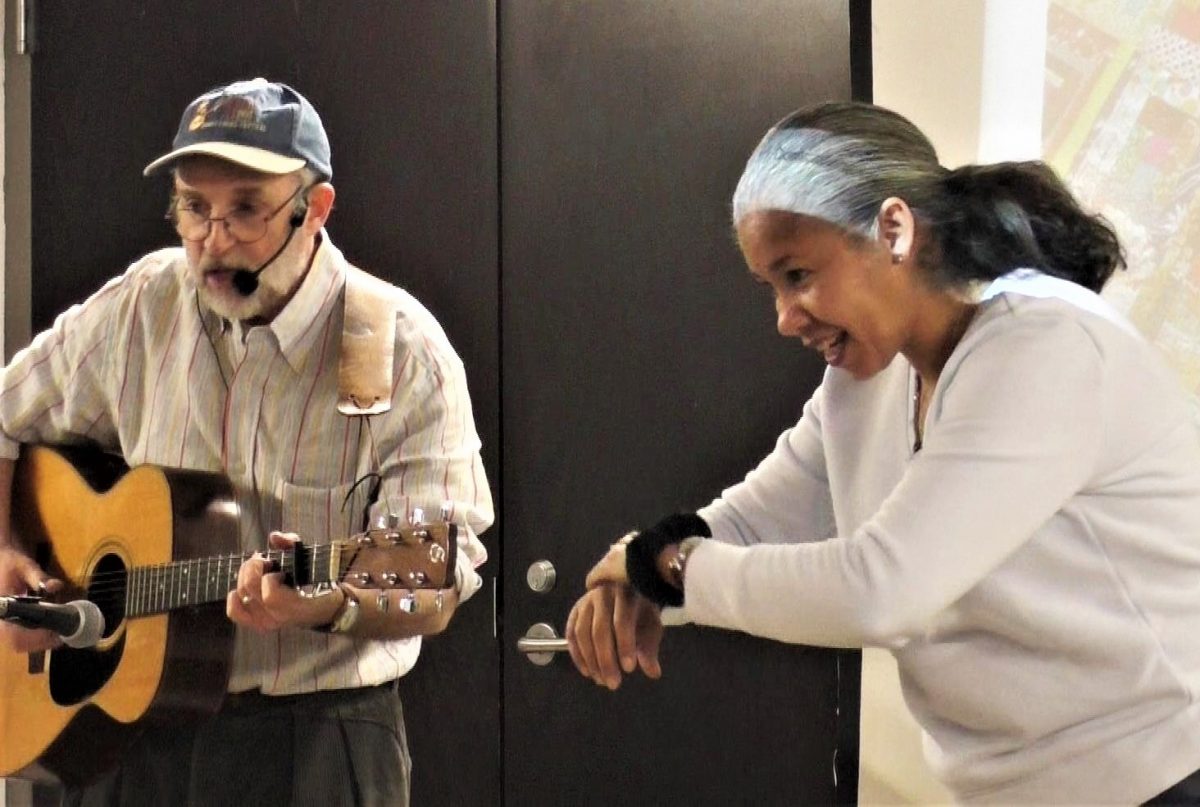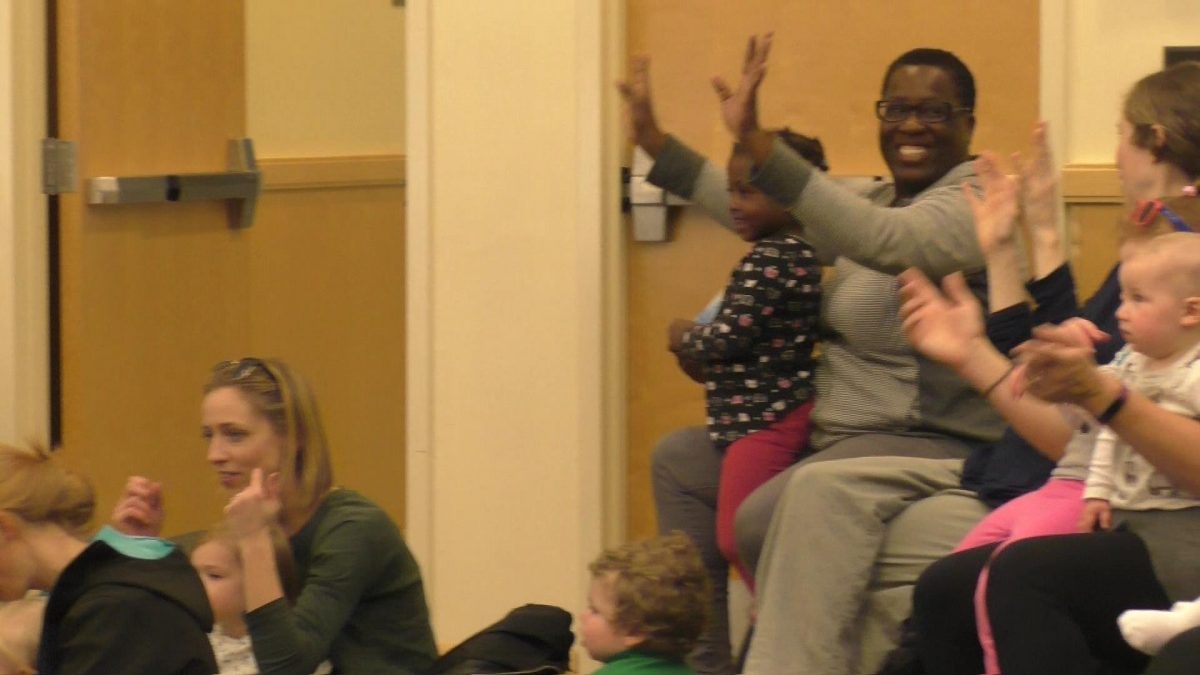 "Thank you so much for sharing your songs, stories and balloons with our boys & girls! The children (and the adults!) had so much fun! God has blessed you with a special gift and I'm so thankful you shared it with us!"   - Lisa Wallace, director, Stepping Stones Preschool, Harrisburg, NC
Songs, tales & singing games for preschool age. An extensive sampler of excerpts - not only showing Jon's skills with this age group, but some samples  to choose from. (1) 0.05 "The Green Grass Grew All Around" - call & response folk song with motions, guitar; (2) 1:15 "She'll Be Coming Round the Mountain" - folk song with motions, banjo; (3) 4:23 Draw & tell story - The Thanksgiving Turkey; (4) 6:50 "I'm Gonna Tell" - folk song by Rosallie Sorrells, guitar; (5) 8:57 "I Wish I Was a Mole In the Ground" - Appalachian folk song, includes children making up a verse, banjo; (6) 10:19 Fable by Aesop - "The Lion and the Mouse," performed with finger puppet; (7) 12:00 "Love Grows One by One" - folk song with motions by Carol Johnson, autoharp; (8) 12:56 "Stone Soup" -
musical version of traditional Folk tale from Heather Forest, with audience contributions, guitar; (9) 15:38 "Grandma Moses Sick In Bed" - African American singing game; (10) 16:33 "We're All a Family Under One Sky" - call and response folk song by Ruth Pelham, with new verse added by Jon from picture book, Bein' With You This Way, by W. Nikola-Lisa, guitar; (11) 17:33 "Big Man Drum" - Indian folk tale performed while creating & using a balloon figure, adapted from Shake-It-Up Tales!: Stories to Sing, Dance, Drum, and Act Out, by Margaret Read MacDonald; (12) 27:15 Señor Gomez, Jon's mascot puppet, tells about immigrating to the US; (13) 29:34 "When I First Came To This Land," folk song by Oscar Brand, autoharp.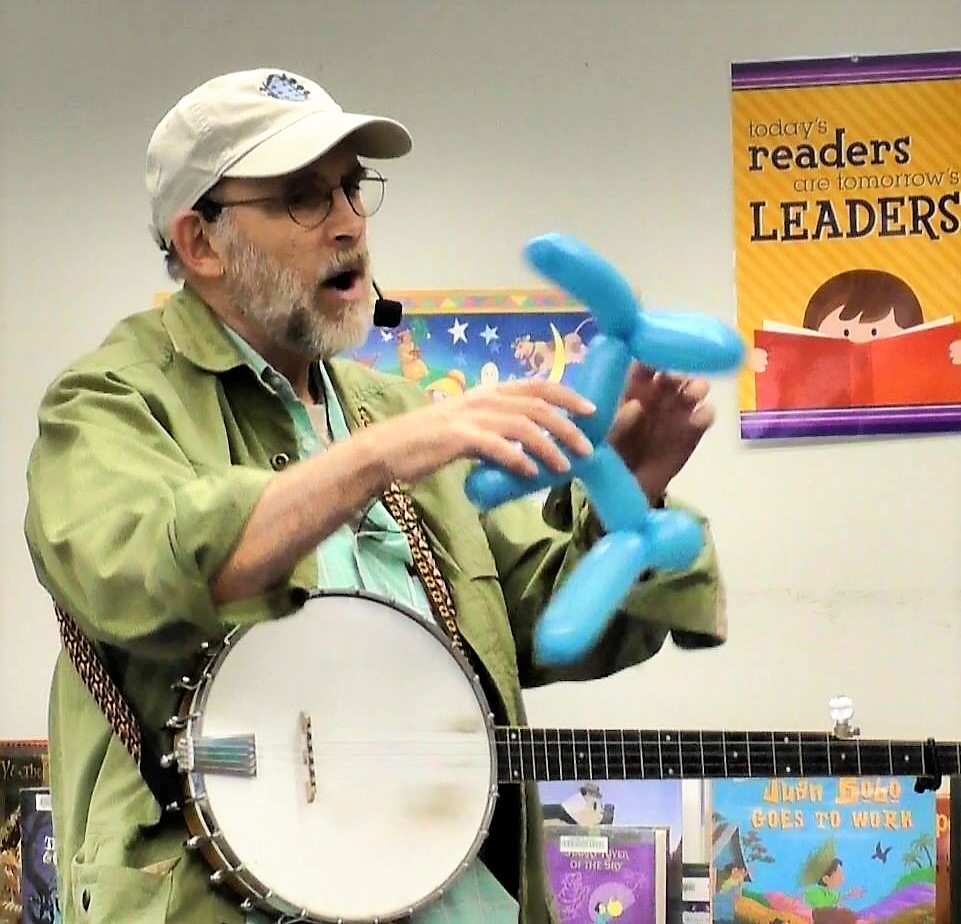 TWISTING AND TELLING: 
If a group is not too large, Jon can add some personal balloon twisting for the kids at the end of the performance.  As a lead-in, he includes some "twisting-and-telling" in the concert, creating balloon figures as he narrates some of the stories.  Kids enjoy seeing the balloons being created as the story unfolds. They especially enjoy getting a personal balloon of their favorite character after the performance is done. Jon's wife, Vivian, usually helps him with the balloon making.

"Jon Sundell is a sensational musician whose folk music is enhanced by wonderful stories from many cultures. Jon's first visit to Keene was for one performance; his next visit will be for a three-day residency, since word of that one performance has spread. Jon is very professional and accommodating, a joy to work with." 

– Judith Perry, Project Coordinator, Grand  Monadnock Arts Council, Keene, NH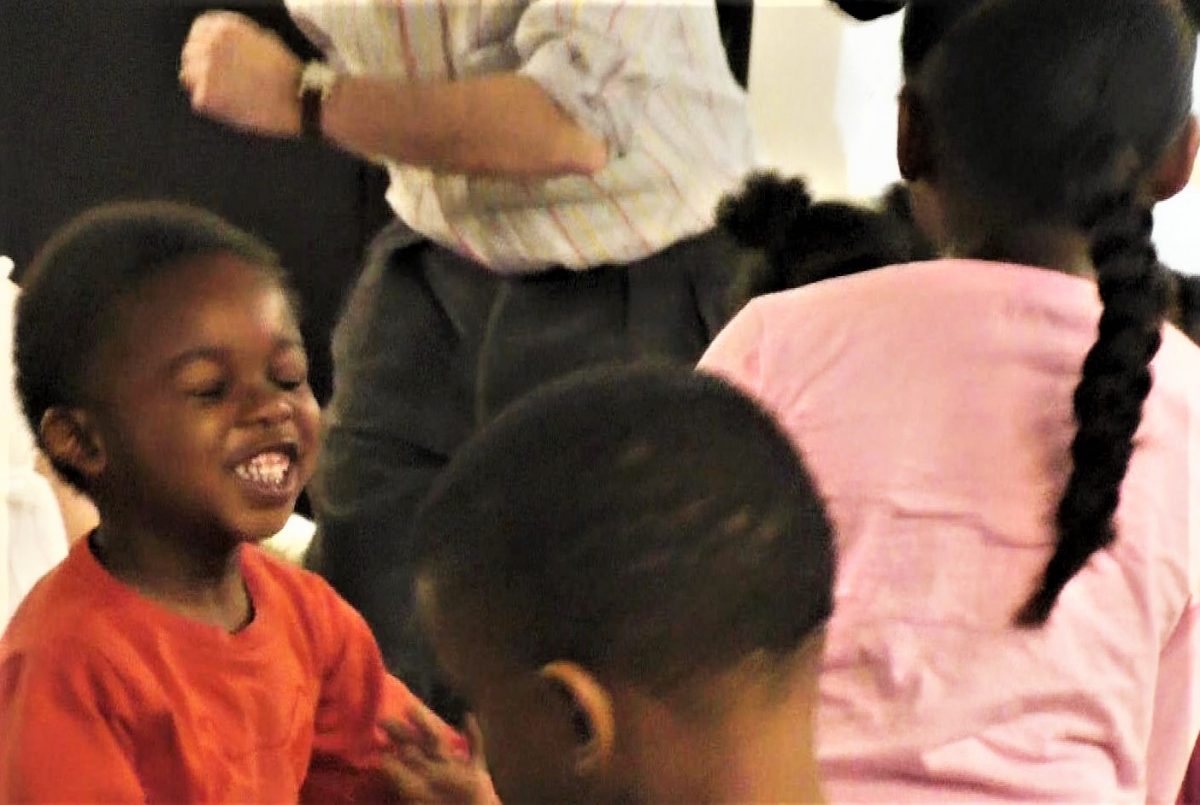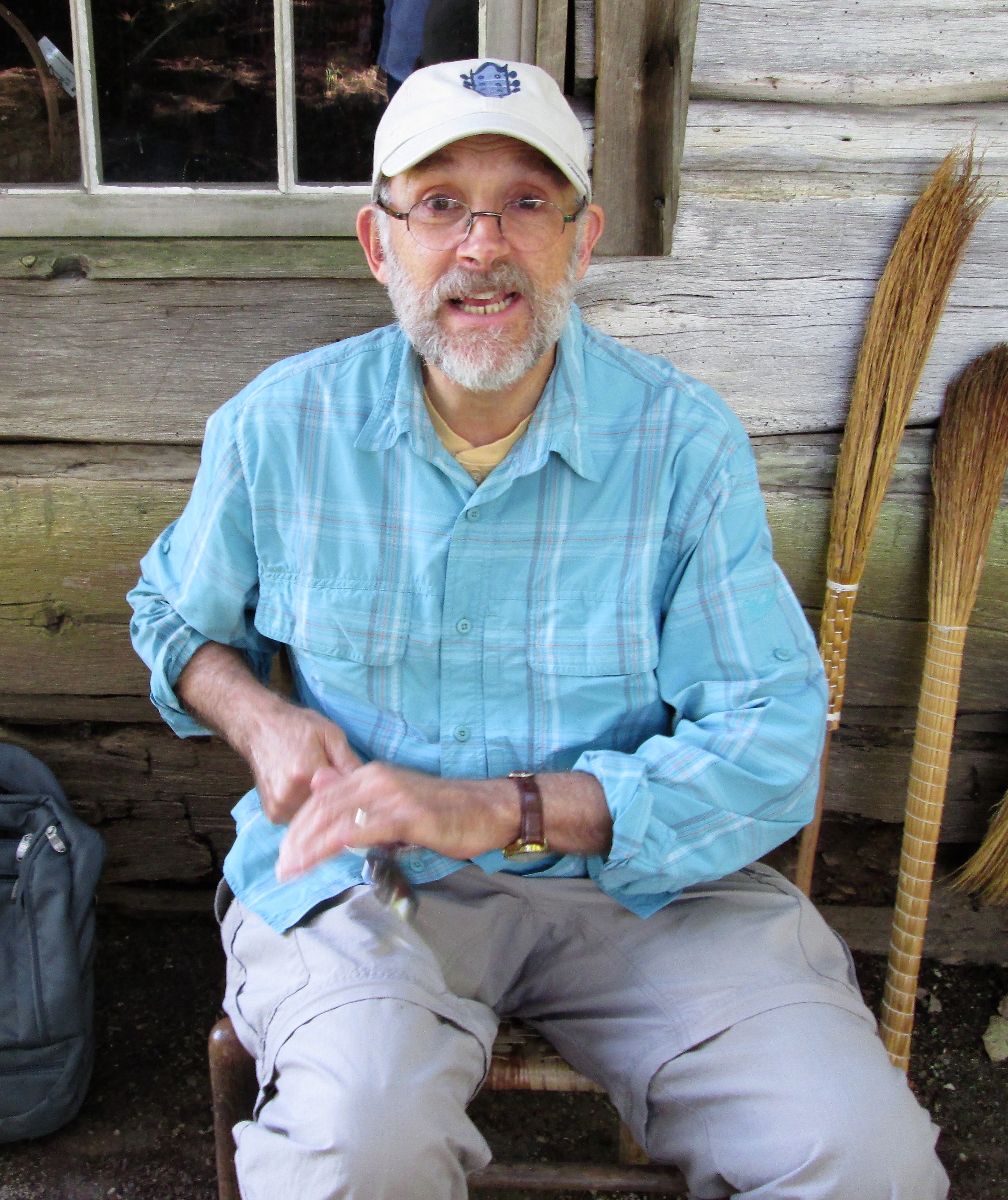 INTERACTIVE WORKSHOPS:     

  
Singing games:  In these traditional music games children dance very simple figures in a group while  singing a matching folk song, such as "Old Dan Tucker," "Oh Susannah," or "Let's Go Zudio." Games for the youngest children are done without partners, while those for 8 and up often done with a partner. Best for 4-10 years. Ideally in 2-4 sessions.
Storytelling Games – By experimenting with storytelling in the form of different games, participants can relax and enjoy this activity with less performance anxiety and more fun. Age 8 – adult.
Sharing personal and family stories – Using common life events and challenges as prompts, and incorporating Jon's suggestions to shape and dramatize their tales, participants share personal anecdotes in small groups.
How to tell a story - Participants learn about using their voice, face and body to tell a story dramatically. After doing a few exercises, they read a short tale and practice telling it to 2-3 partners.
Playing the spoons: Participants learn how to hold a pair of spoons, tap out simple rhythms between the free hand and leg, and make a roll down the open fingers of the free hand.  Age 6 – adult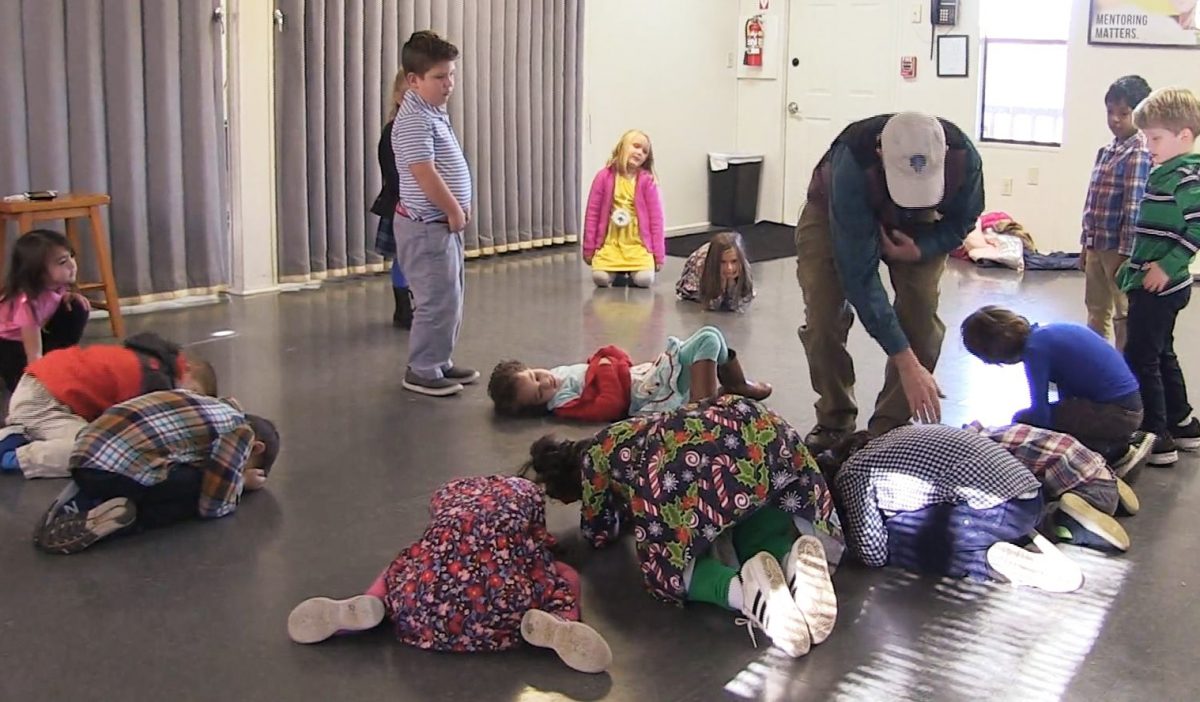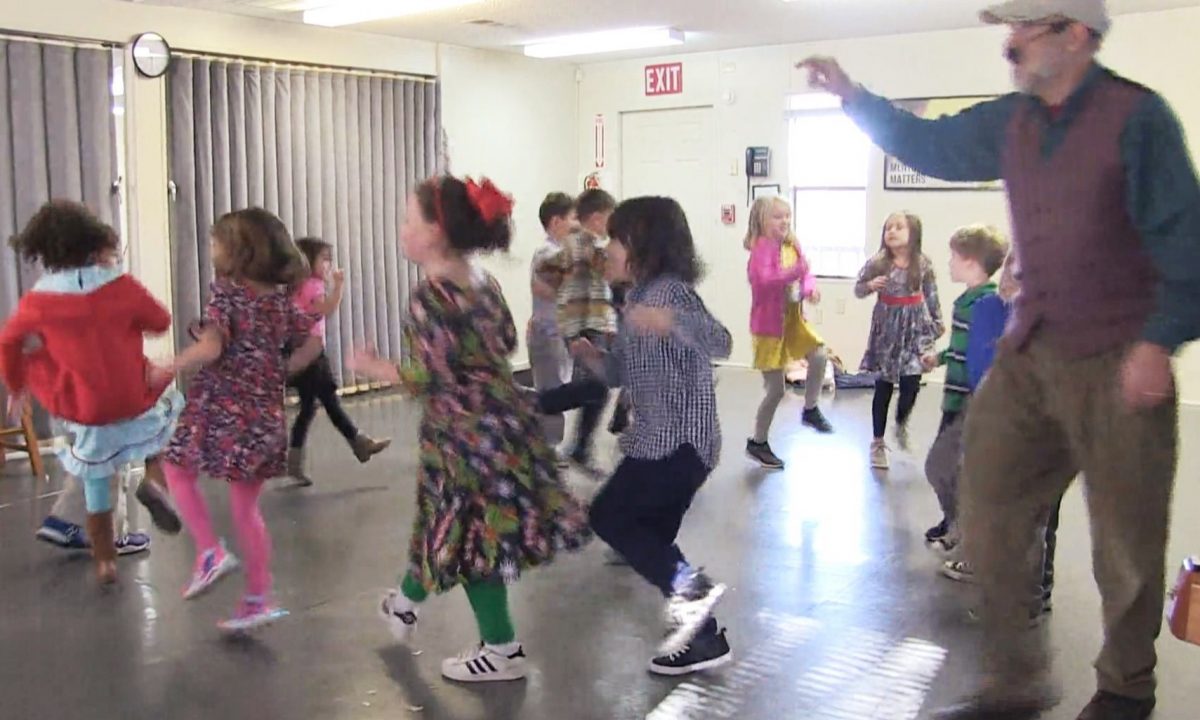 SQUARE DANCE: An activity that is especially fun for families is square dancing. The combination of lively music, physical activity, and social interaction is great for lifting spirits and building a spirit of unity in your social group and in families.   Dancers love the challenge of working together to perform different figures like the big basket, mountaineer loop or bridges. This is the ultimate collaborative sport!
Children who are 8 years old or more can usually participate along with the adults on all the dances. 6-7 year olds can join in the easier dances and simple singing games, along with preschoolers. Often the youngest ones tag along with parents as a happy appendage, or they enjoy improvising to the music in their own group!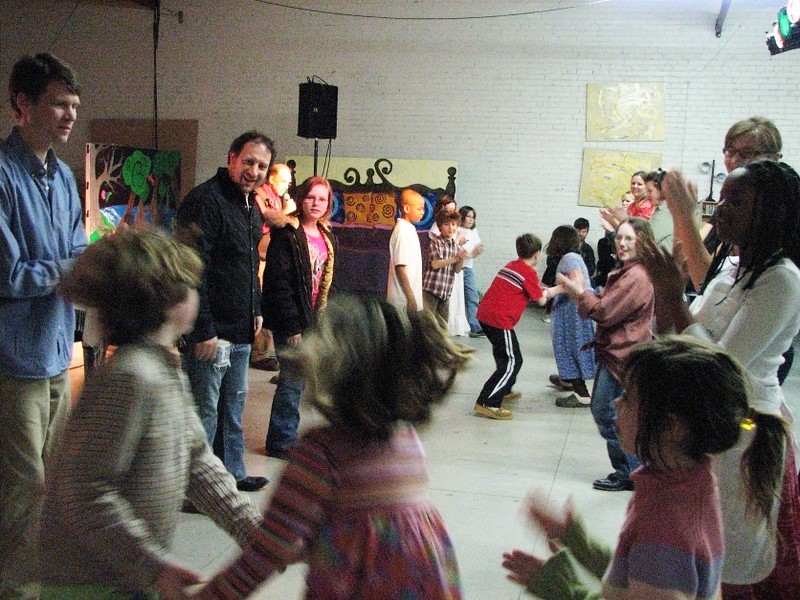 Jon prefers to bring a string band, but he can also lead a dance using recorded music to save money. If you wish, Jon and the band members can fill one or more interludes with music and storytelling. This keeps things entertaining for any who are not dancing, and gives an old timey feeling to the event. A square dance can run anywhere from one to two hours, depending on what seems appropriate for your group and the occasion. Participants go home with a special skip in their step and a warm heart from having shared in this fun activity.
"I just wanted to thank you once again for the wonderful time we all had at the Square dance. You did a super job with the children's stories, songs and dances. They all really felt a part of the whole evening." 

– Angie Hobbs, Chairman, Family Ministries Committee, First Presbyterian Church, Winston-Salem, NC.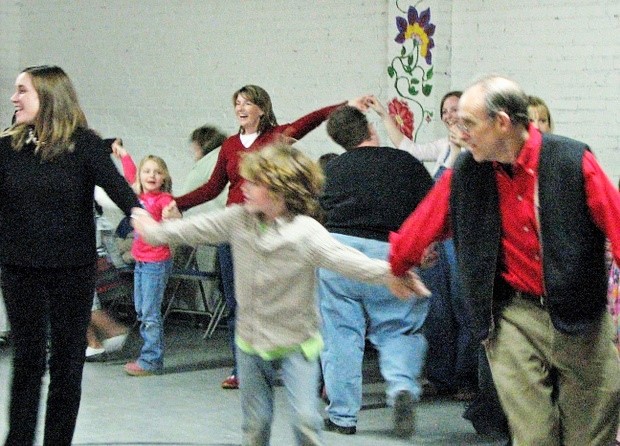 Video sampler of Jon leading square dances for seniors and staff at YMCA Camp Cheerio and Camp Caraway Retreat Center in NC.  However, the good humor & leadership skills he shows would apply to children's and family groups as well. Introductory photos are from an elementary school family event. Sequences 1 & 2 give a good view of how Jon starts off a group from scratch and gives them basic instruction. (1) Thread the Needle Warm-up dance (no instructions needed); (2) Appalachian Big Circle Dance, with "Right & left hand star" and "Birdie In the Cage" figures. Fairly complete instructions shown + dance excerpts with music; (3) Virginia Reel - Fairly complete instruction shown + two
turns of the dance with music. Jon uses a humorous touch to get the side couples assisting the lead couple. He also steps in to help the 2nd lead couple when they get lost. (4) Dip & Dive - Partial instruction shown + one turn of dance; (5) Appalachian Big Circle, including "Take a Little Peek" and "Mountaineer Loop" figures in small circles & "Thread the Needle" as a big circle wrap up. No instruction shown. One turn each of small circle figures shown + excerpt of wrap up. Notice the shot of audience members clapping along - everyone joins in the fun!; (6) Last waltz. This is done free style without instruction.Seniors especially enjoy doing an old fashioned slow dance. This couple certainly does!
BILINGUAL FAMILY & COMMUNITY CONCERTS
Jon has worked with Hispanic children and families for the last twenty years both inside libraries and out. Over that time he has shared Spanish and bilingual stories, songs and singing games with children and families in churches, schools, festivals and other gatherings in the United States, as well as Nicaragua, El Salvador, and Colombia. Jon directed the Forsyth County Public Library's Hispanic Services Department for seven years, and he worked for ten years as a media coordinator in majority Hispanic public schools. He has presented several workshops on bilingual programming for the American Library Association national conference, as well as state library conferences. He founded the Hispanic Arts Initiative in the Piedmont Triad and led it for five years. Jon's wife and daughter are from Colombia, South America, and he has traveled extensively through Latin America.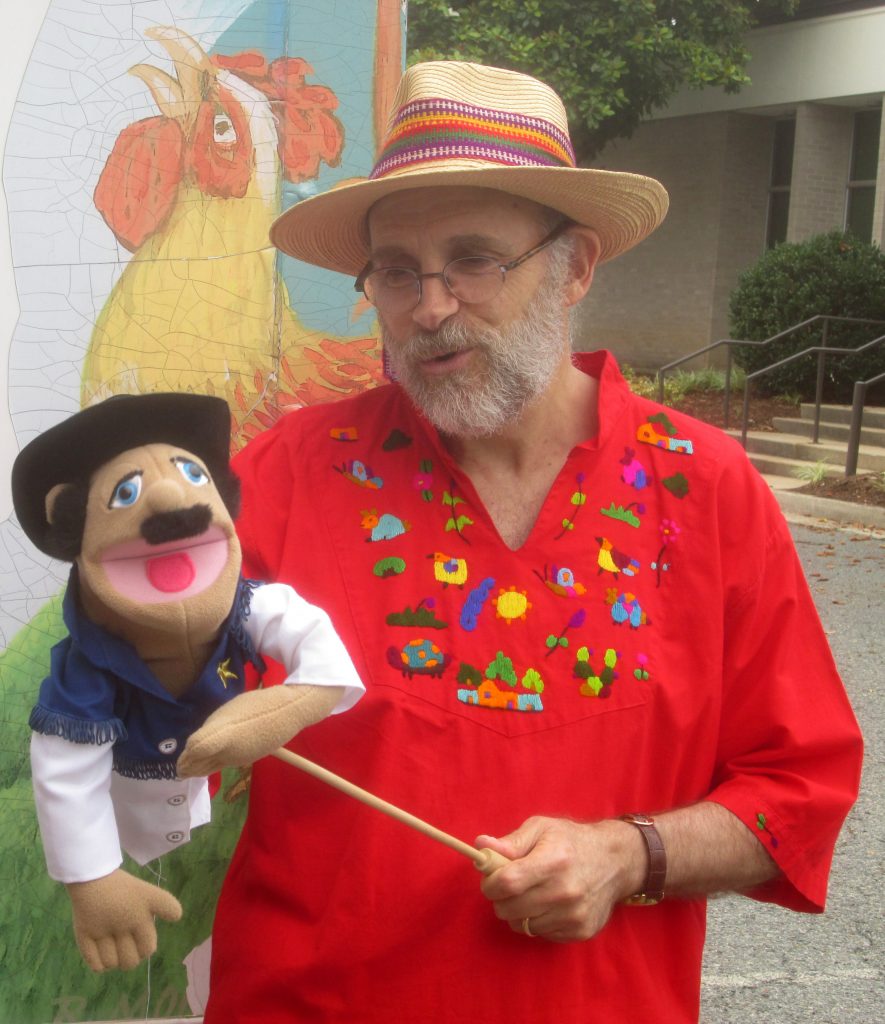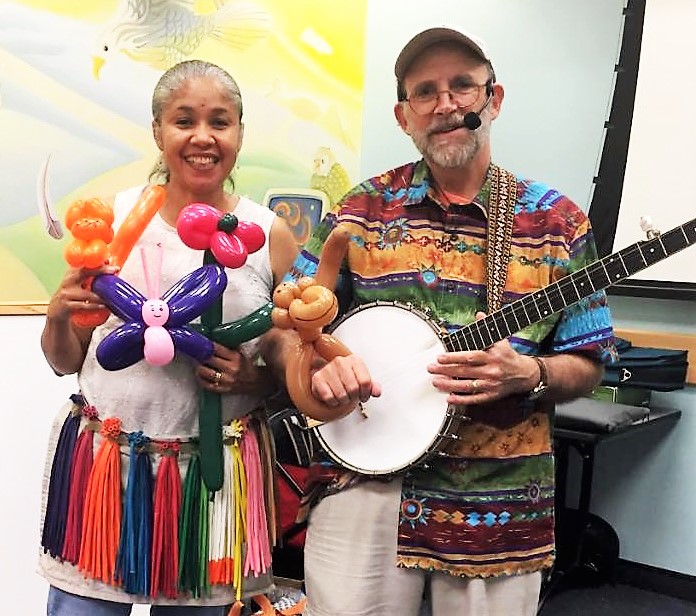 "Over the years Jon Sundell has presented bilingual library programs on several different occasions, and he is always adept at relating to and entertaining both Spanish and English speaking families. Children and adults from both cultures feel at ease and appreciated. Above and beyond all the fun, humor and excitement there is an overarching sense of something more: a spirit of cultural exchange and community.  Jon has a true gift and a passion for bringing people of different backgrounds together."
- Esmirna Esparza, Head of Library Service to Spanish Speaking People, Forsyth County Public Library
Sample Spanish & Bilingual Stories and Songs:
Bilingual song: "Mi casa es su casa," by Michele Valeri. A traveler passing through South America is invited home by an anaconda, a llama, and a burro, who all sing, "Mi casa es su casa whenever you are near/ Mi casa es su casa, ; sit down  and rest, my dear."
Bilingual Mexican tale – Tía Miseria –An old lady is plagued by rude boys who trample her garden, eat her prized pears and tease her mercilessly until she acquires the magic gift to make anyone stay up in her pear tree till she releases them.
Spanish song: "En la pulga de San Jose." A boy goes to the flea market and buys a guitar, clarinet, violin, cello, and drum. The audience sings and plays along on each of the imaginary instruments.
Bilingual tale: "La mariposa" (told while making a balloon butterfly) After making and putting on her new dress, Butterfly is courted in turn by a pig, a dog, a cat, and finally Ratoncito Perez, who wins her heart.
Spanish song: "Cielito Lindo." The famous folk song that every Hispanic person knows. "Ay, yay yay yay, canta y no llores/ porque cantando se alegran, Cielito Lindo, los corazones."
Bilingual tale: "The Bossy Rooster/ El Gallito Mandon." In this cumulative folktale an elegantly dressed rooster with a muddy beak tries in vain to order water, fire, a stick and goat to collaborate in forcing grass to clean his beak, so that he can go to the wedding of his Uncle Parrot.