Jon Sundell is all about bringing people together. His many talents as a gifted musician and storyteller weave the magic of making a diverse audience feel as one.
- Laura Weigand, children's Coordinator, Forsyth County Public Library
Do you want to build "esprit du corps" in your workforce? Encourage a spirit of collaboration and unity? Break down cultural barriers? Jon Sundell is passionate about creating community. For over forty years he has been working with groups and audiences of all ages to build a sense of mutual appreciation in our "one world family."
CHILDREN'S AND FAMILY CONCERT - Are you planning a picnic for your staff and their families? Have Jon do a concert with families or just the kids. He weaves together songs and tales into an entertaining patchwork with lots of chances for audience participation. He can include a few twist-and-tell stories with BALLOON FIGURES, then follow up by making personal balloons for the children.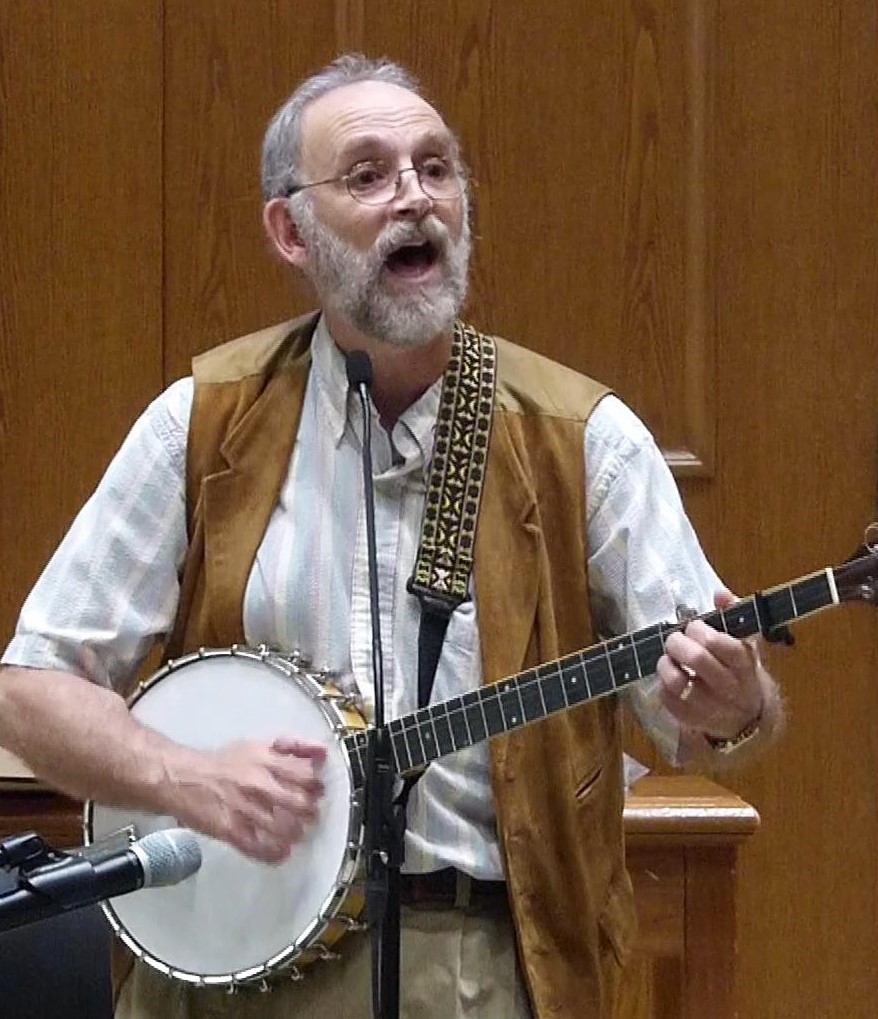 Excerpts from a seniors square dance at Camp Caraway, NC. 001- Photos of family dance at elementary school; 021 - Band performing, "Goin' Down That Road Feelin' Bad;" 039 - Walk through and dancing star and arches figures in "Dip and Dive;" 1:45 - Dancing Appalachian Big Circle - Take a little peek & mountaineer loop figures; 2:30 - Jon weaving dancers through Big Circle finale; 2:50 Couple dancing freestyle to the "Tennessee Waltz."
SQUARE DANCE - There is no better way to break down barriers and build unity than through the hand to hand physical fun of square dancing to home grown music. People do not have to be bluegrass or country music fans to thoroughly enjoy this activity.
MULTICULTURAL WORKPLACE CONCERT - Jon uses a mixed bag of stories from different cultures as a fun way to build mutual understanding. Workers get a pause to relax, as well as some food for thought about accepting and appreciating differences.
COACHING: How to sell yourself and tell your story - More and more research tells us that people will listen to information better if you can put it in the form of a narrative. Jon Sundell can help you uncover the heart of what you want to communicate, then shape it into a compelling story.  He will also work with you to tell it in an engaging manner that will capture your listeners' attention and interest.